TWITTER: THE MOST COSTLY, FREE APPROACH TO CROWDSOURCED INCIDENT REPORTING
March 22, 2023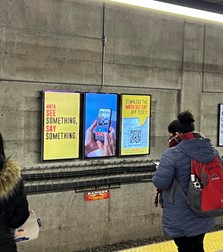 When 9-1-1 is the only system to report issues, transit riders often turn to social media to vent about issues experienced on their commutes. Transit agencies now monitor social media to learn of situations throughout their networks and collect evidence after things have gone bad. This does not make social media monitoring an effective tool for incident reporting and prevention. It is just a default source of information, intended to shame an organization into fixing issues.
In the absence of a crowdsourced incident reporting system that actually geolocates, provides two-way communication, can be anonymous, and keeps riders and employees safe, social media has become a low-quality source of information for authorities. By nature, most social media posts are "hit and run" complaints. By the time it is posted the person is no longer on scene and available for follow-up information.
"Shame and complain" posts to social media are often without context, post-incident and serve as a source of embarrassment as less than flattering information is displayed to a mass audience instead of as a direct line of communication for mitigation. To solely rely on social media to monitor vast networks such as transit systems ensures authorities are not the first to know about incidents in their area of responsibility.
Recruit Ambassadors
While social media is not an adequate tool for proactive intelligence is does play a role in safety. When transit agencies use social media and signage to steer people to using crowd-sourced incident reporting platforms to 'See Something – Say Something,' three distinct things happen: direct two-way communication channels are established, problems get fixed before they escalate, and negative public relations incidents are reduced.
9-1-1 is an Emergency Reporting System, not an Incident Prevention Tool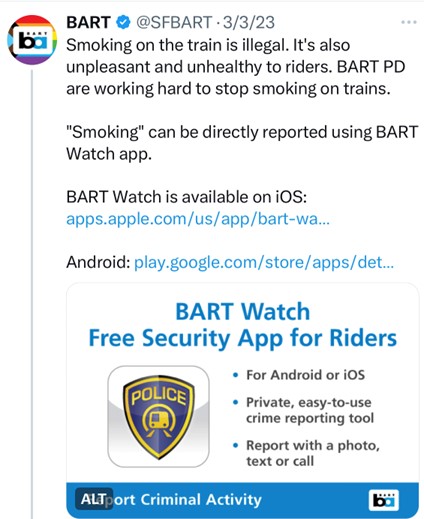 People want to share their early observations and concerns with decision makers, yet the threshold for calling 9-1-1 has not been reached. That's because legacy systems like 9-1-1 are an emergency communication system, not a proactive situational awareness tool. That begs the question, when do you want the information, during the pre-incident phase when prevention is still possible or after an incident takes place?
How Much Awareness is Enough for an Organization
Early Awareness means the difference between preventing an incident and responding in the aftermath. High performing organizations want all of the information. You cannot have enough actionable intelligence when you are charged with the safety of the traveling public and employees. When it comes to prevention, connecting directly with the public is a critical link in the chain. Social media play a role in awareness campaigns (e.g. broadcasting news), but lacks the necessary tools to respond early and intelligently to threats in your system.