Jacksonville Transportation Authority Partners With ELERTS For JTA See & Say
March 1, 2018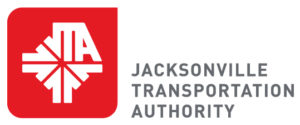 JACKSONVILLE, FLORIDA – March 1, 2018 – Today, the Jacksonville Transportation Authority (JTA) introduced the use of JTA See & Say, a mobile application that makes it easy for individuals to communicate threats, safety and security concerns in real-time.
JTA has partnered with the ELERTS Corporation to develop JTA See & Say, therefore making real-time communication via smart phone possible. In addition, individuals can communicate with JTA Security by sending a report through the app or Text-A-Tip to (904) 800-4314.
"JTA is pleased to collaborate with ELERTS to launch the new JTA See & Say mobile app to report suspicious activity," said JTA CEO Nathaniel P. Ford Sr. "The user-friendly app is part of a comprehensive effort to encourage the community to be vigilant, be aware of their surroundings and if they see something to say something. The ability to communicate safety and security alerts is more important than ever."
A photo or a brief video can be attached to the alert, thereby providing a better understanding of the situation. Customers can submit the alert with their location and contact information or they can choose to submit anonymously. Once submitted, JTA can provide updates back to the customer on the status of their report. Incoming reports will be monitored 24 hours a day.
Another feature will allow JTA to send out advisories and "be on the lookout" alerts. Users are still encouraged to use the "Call 911" button to report immediate emergency concerns.
Report categories have been limited to safety and security concerns. The list includes, but is not limited to:
• Assault or Fighting
• Disruptive Behavior
• Illegal Parking
• Nuisance Behavior
• Graffiti or Vandalism
• Suspicious Activity
• Unattended Bag or Package
• Damage to JTA Bus Shelters or Bus Stops
• Person Needs Assistance (Non-Emergency)
Customers who want to be a part of this important community safety initiative can download the app from Google Play or the App Store.
"ELERTS is proud to power the JTA See & Say app to crowd source safety concerns,' said Ed English, ELERTS CEO. "We applaud JTA's efforts – they join a growing number of transit agencies that are empowering their riders to report unusual or suspicious behaviors easily and, if so desired, anonymously. Doing so provides additional eyes and ears to transit authorities throughout the entire transit system."
For information, please contact the JTA's customer service line at 904.630.3100; Florida Relay at 800.955.8771 or visit www.jtafla.com.
For ELERTS, contact Christine Perkett: 617.504.8687 or cperkett@elerts.com