Public Safety and Risk Management for Airports
Airports face increasingly complex safety and security concerns – from the extreme, such as "insider threat" activity, to daily concerns like a passenger slipping on a spill in the terminal – that can disrupt operations and in some cases, revenue. While safety, security and maintenance teams are diligent, they need to know where a problem or hazard is before they can attend to it.
ELERTS provides a crowd-sourced incident reporting and management platform that allows passengers, workers, airlines, and partners to report safety or security concerns for your action.
Situation Awareness is Key
With ELERTS See Say Airport, anyone in the airport can discreetly send a report to your dashboard in as little as 20 seconds, including precise location and media (photo, video), on issues that require your attention. From suspicious activity to timely maintenance issues, See Say Airport gives you real-time insights to manage all elements of your operation using the crowd as an extension of your team.
Discretion – app users may send reports anonymously – and the smartphone flash is automatically turned off when taking a photo.
Two-way communication – Police dispatchers may ask questions or provide instructions to the app user.
BOLO alerts – "Be On the Look Out" messages may be sent to all app users to help locate a person of interest being sought – such as a missing person, known threat or criminal suspect.
Crowd-sourcing enables EVERYONE at an airport to enhance safety: Airport employees, contractors, vendors, drivers and the traveling public. ELERTS See Say is a simple-to-use solution for reporting safety and security concerns.
Why See Say Airport
One Solution for the Aviation Community
Instead of passengers downloading multiple apps for different airports, the See Say Airport app gives users the ability to select which participating airport they are currently in.
Safety, Security and Risk Management
In addition to security issues, the See Say service can be utilized by airport staff to report safety and maintenance issues as well.  SMS (Safety Management System) hazards can easily be reported from anywhere. App users can upload photos with geo-tagged locations to report both airside and landside incidents.
Integrate Your Training
See Say Airport ties in with IET security compliance and training, providing a new, integral part of recurrent training for badge holders, which allows employees to put "See Something, Say Something" into action. ELERTS offers airport employees and tenants an enhanced method to meet federal 49 CFR 1542 reporting requirements.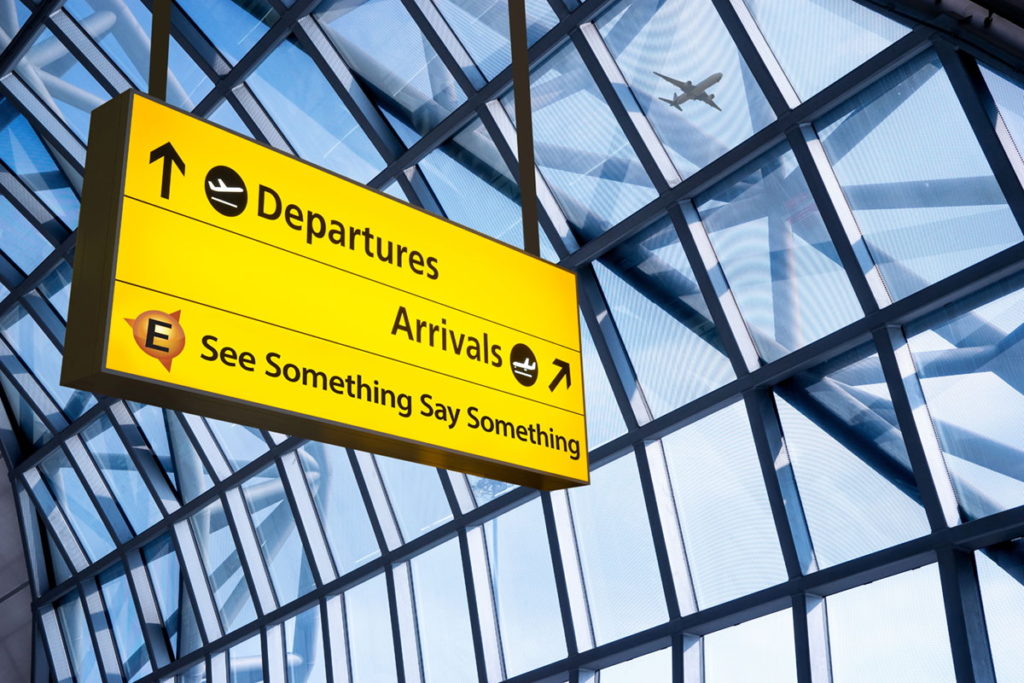 Budget Friendly and Lean
The See Say Airport communication platform is consistent with the U.S. Government Accountability Office's (GAO) goal to fund airport security solutions that are cost effective and have evidential proof of results.  See Say Airport is a proven solution that is easy to use and quickly deployed.  The cost is less than a single K9 unit, which GAO estimates to cost $164,000 each per year, on average.
With See Say Airport deployed, thousands of eyes and ears can report concerns to the airport Operations center, providing early warning to hazardous situations or potential threats.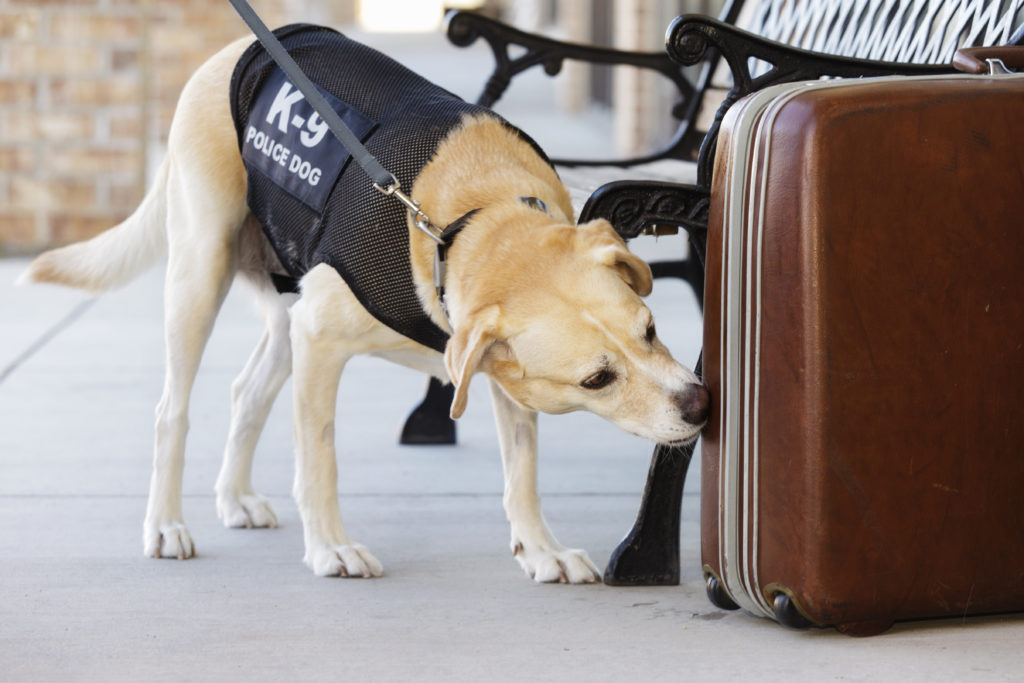 It's time to make SSSS more actionable…
See Something Say Something (SSSS) is an important national safety campaign that raises public awareness of the indicators of terrorism and the importance of reporting suspicious activity to state and local law enforcement.  Before they can respond, law enforcement dispatchers need to know what the security concern is and where is it happening.
SSSS public safety announcements continuously ask the public to get involved, but do not say how to do so, in ways we are likely to comply with.  ELERTS helps make SSSS actionable for today's mobile society.
We all want to help keep transportation safe, but many people will not call 911 or approach a police officer to report a concern. We're all busy, in a hurry, and we don't want to get pulled into something that might delay us. The technology is here. It is easy to use. It is proven effective and the cost is low. Airports today can empower thousands of badged employees, vendors, drivers and customers to report a security concern discreetly in 20 seconds, with the See Say Airport smartphone app.
See Say Airport is a crowd-sourced incident-reporting mobile app that is already deployed at Denver International Airport and many public transportation agencies.
ELERTS protects over 2.2 billion passengers annually.
Safety and security concerns are reported with smartphones daily, helping to keep the system safe for everyone.