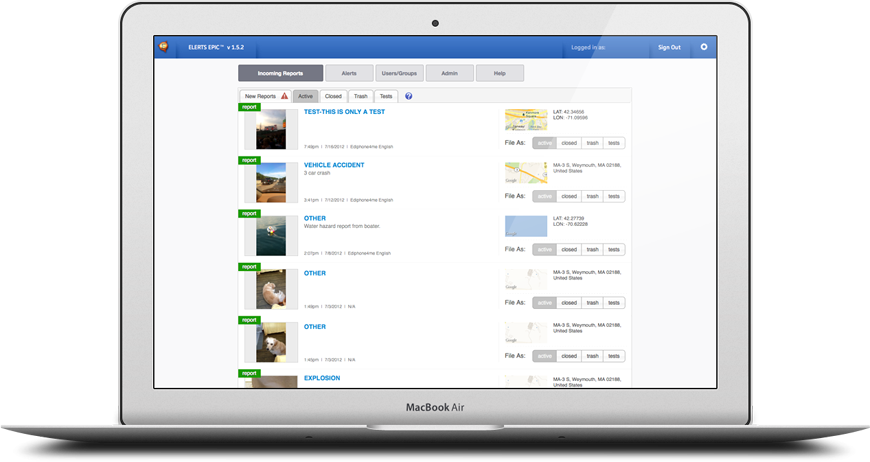 ELERTS is a revolutionary public safety communications platform
Our public safety systems provide two-way communications, geo-targeted alerts, high resolution photography, and confirmed message delivery. ELERTS systems can help any campus, hospital, company, transit system, city or other organization improve overall public safety.
ELERTS is working to change the public safety landscape. By organizing and prioritizing crowd-sourced reports and official alerts, ELERTS ensures that responders will be better prepared for the situation they are attempting to resolve.
Real Time Alerting
Quickly send messages via a web based portal. ELERTS can help you better disseminate important information to keep your environment & people safe.
Dedicated Online Alert Interface
Our administration console is the heart of the system. A web-based and mobile web-based interface for your team to send alerts and view responses in real time.
Real Time Response
Users can reply to your alerts in real time, and you respond to incoming reports – asking for more info, or providing critical incident instructions to the scene.
Geo-Location Based Services
Users can receive alerts based on City, State, and Organization.
Secure Response Monitoring
Security is important and our systems utilize secure servers and best practice security measures.
No Maintenance
We take care of the system for you, you just use it when you need it.