Company
Mission Statement
ELERTS is changing the emergency response landscape by creating one of the most effective and robust public safety communication platforms using smartphones. Using mobile technology to combine official-sourced alerts with crowd-sourced reports, ELERTS is putting safety and security in the hands of smartphone users everywhere.
About ELERTS
People will help people if they have the right tools. At ELERTS, we are creating public safety communications platform centered on the power and popularity of smartphones. Traditional emergency response systems push out static messages through lowest common denominator methods. ELERTS transcends those methods by combining the incident, the place and the person. This combination of official alerts, emergency data feeds and citizens empowered with smartphones and tablets allows all parties to share verified, real-time, eyewitness emergency or disaster reports — significantly improving overall response and incident outcomes. ELERTS offers its emergency response systems to colleges and universities, hospitals, transit authorities, utilities, municipalities and other organizations. The ELERTS system works by aggregating and integrating multiple sources of emergency data feeds and content types that are rapidly compared, annotated and distributed in a targeted manner to all critical stakeholders. ELERTS believes people will help people if equipped with the proper tools to capture and share information about emergencies.
Executive Team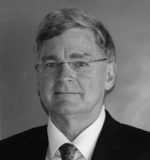 Ed English, CEO
Ed is a successful serial entrepreneur, with a computer science degree from Boston College. Prior to ELERTS, Ed served as CEO of interMute, a computer security company that was a pioneer in anti-spyware software and which was acquired by Trend Micro. InterMute developed software products to protect computers from malware.
Ed has an extensive background in product creation, computer networking, e- commerce and establishing OEM sales channels and partnerships. Ed has overseen the development of – and brought to market – products for retail, small business and enterprise customers. Early in his career, Ed programmed computer chess and several video games, including Frogger, for the Atari 2600.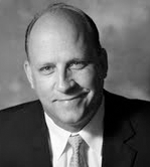 Chris Russo, Founder and Executive Vice President
After witnessing numerous people who suffered injuries and/or loss of life due to a lack of communication during a crisis, Chris realized that the Smartphone could be a game-changer not only for public safety but for K-12 Schools, Hospitals, Transit, Colleges and Corporate Campuses.
Chris is a lifelong First Responder highly decorated receiving numerous awards including the states highest "Medal of Honor" recognizing his outstanding career in fire services, incident response and public safety education.
For the past seven years, Chris served as Deputy Fire Chief of Hull, Massachusetts and was promoted to Chief of Department in January 2015. Chief Russo has rescued people in harms way for over 30 years, working in fire, medical and maritime rescue operations. He has personally been involved in many high profile events, including the Response and Reconnaissance team at Ground Zero 9/11, the Response team at Worcester Cold Storage Fire, the rescuing of several Kayakers trapped in the Weir River Culvert, the rescue of 175 people from a commuter boat in Boston Harbor and many more emergency incidents.
Drew Hannah, Chief Operating Officer
Drew has partnered with CEOs and their leadership teams to position, fund, transform, and scale revenue-stage businesses to accelerate growth and maximize company value. He brings a unique blend of operating experience and investor insight. Drew has worked closely with founders and CEOs who must deliver key outcomes for their stakeholders including: sustainable cash-positive operations, repeatable and predictable sales process, and scalable operations.
In operating roles Drew has led three venture-backed business transformations for growth resulting in acquisition. As an investment committee member he has evaluated and sanctioned dozens of early stage and follow-on investments for a distinguished technology venture capital firm. Drew brings broad industry experience including SaaS, mobile, traditional information technology & services, enterprise software, and manufacturing, including on a "lighter note", the manufacture and distribution of musical instruments.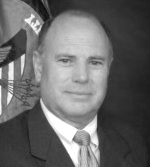 Paul MacMillan, Mass Transit Security Expert
Paul MacMillan has extensive experience in public transportation security. He was a police officer for the Massachusetts Bay Transportation Authority (MBTA) Police Department for 31 years and he was the first officer to rise through the ranks to be Chief; a position he held for seven years. He was Chair of the Transit Security and Policing Peer Advisory Group, an industry group that met regularly with the Transportation Security Administration regarding mass transit security concerns. In addition, he is Chair of the American Public Transportation Association's Committee of Public Safety. While Chief, he was a continual advocate for providing transit riders the ability to report suspicious or unusual incidents to the transit police through the well-known See Something Say Something campaign.
In addition, he initiated a public awareness campaign about sexual harassment on the MBTA. This was done in partnership with the Boston Area Rape Crisis Center. The initiative was a first for a transit agency and served as a model for other major campaigns across the country. MacMillan received a B.S. in Criminal Justice from Northeastern University, a Graduate Certificate in Dispute Resolution from the University of Massachusetts, Boston and a M.A. Degree in Criminal Justice from Western New England College He is also a graduate of the FBI National Academy and the Senior Management Institute for Police.
Videos