MISSION STATEMENT
ELERTS delivers a communication platform to empower Operations Centers to receive and respond to incident reports in a timely and efficient manner. By deploying mobile technology that enables crowd-sourced incident reporting, ELERTS is putting safety and security in the hands of smartphone users everywhere.
ABOUT ELERTS
ELERTS is a software developer, based in Massachusetts. We provide an incident reporting platform for airports, mass transit, cities and other organizations. In 2010, our company was founded on the belief that while "See Something Say Something" is easy to understand, it is not so easy to report a concern. Telephone calls are an inefficient reporting medium and many people do not want to make a phone call to report a concern. The growing popularity of smartphones enabled ELERTS to create an easy-to-use communication platform that lowers the barrier to report something. ELERTS is dedicated to delivering rapid situation awareness and actionable information to Operations Centers that utilize our platform.
THE ELERTS SOLUTION
ELERTS See Say is a two-way incident management system deployed at the Operations Centers of our customers. The public, employees, and others may quickly report concerns by using their mobile phone. Safety concerns, maintenance issues, and customer experience concerns are quickly routed to the appropriate Operations Center. A 2-way real-time chat is established between a dispatcher and the person reporting the problem.
The See Say communication platform provides an Operations Center with immediate knowledge of a concern that is present in the customer's territory. Nearby resources, such as surveillance cameras, can be displayed to a dispatcher, providing enhanced situation awareness. In addition, analytics and heat maps provide managers with aggregate knowledge about recurring problem areas and incident categories.
Executive Team
Ed English – CEO
Ed is a successful serial entrepreneur, with a computer science degree from Boston College. Prior to ELERTS, Ed served as CEO of interMute, a computer security company that was a pioneer in anti-spyware software and which was acquired by Trend Micro. InterMute developed software products to protect computers from malware.
Ed has an extensive background in product creation, computer networking, e- commerce and establishing OEM sales channels and partnerships. Ed has overseen the development of – and brought to market – products for retail, small business and enterprise customers. Early in his career, Ed programmed computer chess and several video games, including Frogger, for the Atari 2600.
Chris Russo – Founder and EVP
After witnessing numerous people who suffered injuries and/or loss of life due to a lack of timely communication during a crisis, Chris realized that the Smartphone could be a game-changer not only for public safety but for K-12 Schools, Hospitals, Transit, Colleges and Corporate Campuses, Airports, and anywhere else that large crowds gather.
Chris is a lifelong First Responder and is highly decorated, having received numerous awards, including Massachusetts' highest "Medal of Honor," recognizing his outstanding career in fire services, incident response and public safety education.
For the past seven years, Chris served as Deputy Fire Chief of Hull, Massachusetts and was promoted to Chief of Department in January 2015. Chief Russo has rescued people in harms way for over 30 years, working in fire, medical and maritime rescue operations. He has personally been involved in many high profile events, including the Response and Reconnaissance team at Ground Zero 9/11, the Response team at Worcester Cold Storage Fire, the rescuing of several Kayakers trapped in the Weir River Culvert, the rescue of 175 people from a commuter boat in Boston Harbor and many more emergency incidents.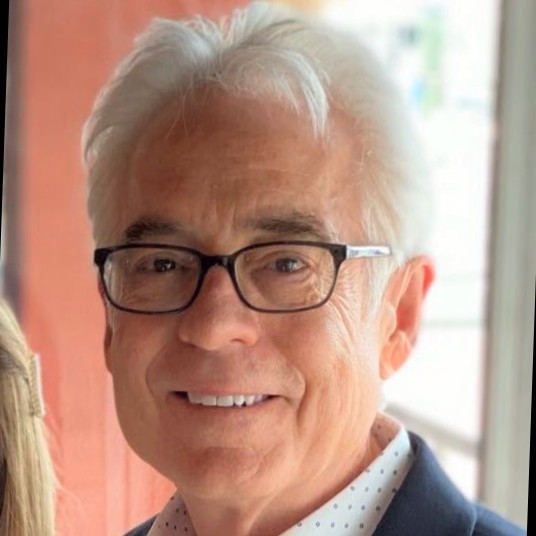 Drew Hannah – Executive Director
Drew has partnered with CEOs and their leadership teams to position, fund, transform, and scale revenue-stage businesses to accelerate growth and maximize company value. He brings a unique blend of operating experience and investor insight. Drew has worked closely with founders and CEOs who must deliver key outcomes for their stakeholders including: sustainable cash-positive operations, repeatable and predictable sales process, and scalable operations.
In operating roles, Drew has led three venture-backed business transformations for growth resulting in acquisition. As an investment committee member, he has evaluated and sanctioned dozens of early stage and follow-on investments for a distinguished technology venture capital firm. Drew brings broad industry experience including SaaS, mobile, traditional information technology & services, enterprise software, and manufacturing, including on a "lighter note", the manufacture and distribution of musical instruments.
David Bruce – Intelligence Analyst/Law Enforcement Liaison
David is a twenty-five-year federal law enforcement veteran, with extensive experience in training, counterterrorism operations and human intelligence gathering. He is a frequent contributor to several magazines and publications, including: Transportation Security International, Analyzing War, Skillset Magazine, and the Forward Observer, where he writes about terrorism, crime, investigations and intelligence.
Prior to joining ELERTS, David served as a Federal Air Marshal and was assigned as a task force officer to the FBI Joint Terrorism Task Force Boston Office. There he investigated cases of domestic and international terrorism with a focus on threats to transportation. David has received numerous awards and commendations for his work throughout the years. These include life-saving/bravery awards and also the 2019 Department of Homeland Security Leadership Award. Mr. Bruce has also received a Director's awards for his contributions during the Boston Marathon Bombing and the investigation that followed. Prior to his law enforcement career, David began his service at the age of 18, as a paratrooper/combat medic in the 82nd Airborne Division.
Mr. Bruce is a board member for the American Counterterrorism Targeting and Resilience Institute and also as a mentor for Military Veterans in Journalism (MVJ). In 2019, he earned a Bachelor's degree in Journalism, from the University of Massachusetts Amherst and is currently working on his Master's in Journalism from Emerson College.