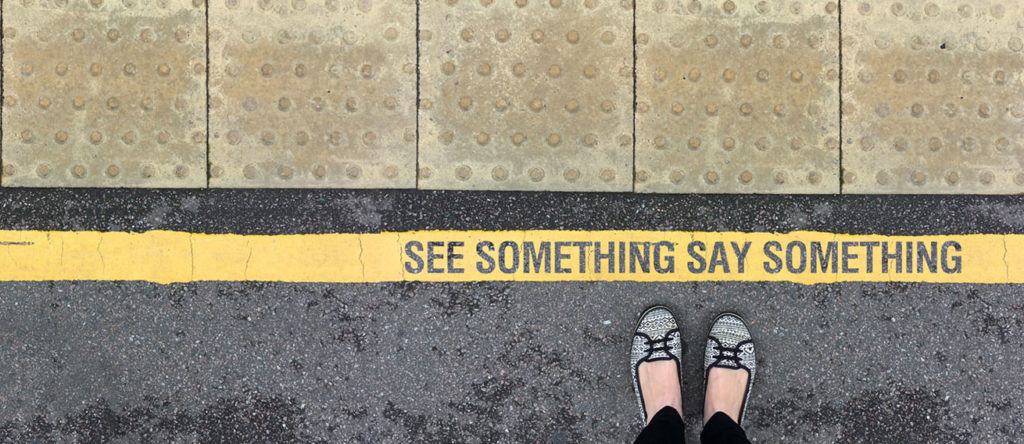 #1 Incident Reporting platform for Transit Agencies
Riders feel safer with ELERTS' app on their phone. Safety and security concerns can be reported in seconds. Transit agencies get immediate awareness of incidents. Heat maps show recurring problem areas.
"Feeling safe, is a vital – if not the most important – component of encouraging more people to use public transit." - Maryland Transit Administration
Transit riders feel safer, with a See Say app on their phone.
Anyone who follows social media knows, transit agencies face a growing problem around the perception of safety.  Riders are venting in a very public way.  News reporters comb social media to get a scoop on local transit incidents; that's news!  On a daily basis, tweets and posts from riders tell the world what makes them mad or feel uneasy, including:
Disruptive Behavior/drugs
Harassment/Assaults
Aggressive Panhandlers/Homeless
Fare evaders
Driver assaults
"See Something Say Something" is the most popular public safety campaign ever, but riders are in a hurry.  No one wants to call 911, and riders are unsure if a situation even qualifies as an "emergency."  People don't like talking on the phone anymore, especially the younger generation of riders. People see plenty, but they don't often say anything.
Today's riders want to help keep their transit system safe, without getting "too" involved.  Now they can, with ELERTS See Say mobile app. In 20 seconds a rider can report what they saw to the transit agency or police.  For the transit agency, getting informed directly from riders sure beats finding about the problem on Twitter, Facebook or the 6 o'clock news!
An easy to use, two-way communication app lets riders report safety and security concerns
ELERTS develops an easy-to-use mobile app that allow riders to quickly send a photo, video and description of a problem occurring, right now. The transit agency gains real-time visibility to activities in a way that was not previously available. People in distress get help.
How it Works
The Transit Agency receives crowd-sourced information on a web-based management console that allows two-way communication with app users. Incident reports may include photos, video, and a GPS map showing where the problem is occurring. A dispatcher may broadcast advisories to app users. Agencies may quickly share incident reports with other agencies. Incidents can be mapped over time to visualize a system-wide perspective of safety & security on the transit system.  Feedback from your riders is assured.
Features
Real-time, two-way chat between rider and transit dispatcher
Anonymous reporting option
Rider submits incident details, a photo or video, and a GPS map of their location
App disables phone flash for discretion
"Store and forward" if cellular or WiFi signal is weak
Crowd sourcing safety simply makes sense.
Empowering riders to quickly and anonymously report what they are seeing can make a big difference in public safety. Many people are nervous to say anything directly – they don't want to get involved. But when you give them a powerful tool to connect with the transit agency immediately, without having to worry about getting pulled into the fray, they willingly share what they observed. We all want a more peaceful, safer world. Speaking up – even anonymously – is a crucial part of improving public safety.
With ELERTS See Say mobile app, transit agencies are empowering their riders to report safety and security concerns with the push of a button on their phone. ELERTS' best-in-class crowd-sourced communication platform, can also enhance an existing video surveillance network, to provide actionable, crowd-sourced situational awareness for first responders.
16 leading transit agencies already use ELERTS See Say app to make riders feel safer. LEARN MORE, TODAY.
Learn More
Request A Demo or Quote